COMPETITIONS
OPEN USSF TOURNAMENT FOR AFFILIATED TRAVEL, CLUB & RECREATION LEVEL TEAMS
Separate Boys and Girls League Competitions
Separate Travel A, B, C; and Recreation Inhouse level competition in the single age levels of U8 thru U15 and for the dual ages of U16 and U18 where registration allows.
7v7 Competition for Ages U8 thru U10
9v9 Competition for Ages U11 and U12
11v11 Competition for Ages U13 thru U18
Maximum Roster Size:
U8 thru U10: 16 Players
U11 and U12: 18 Players
U13 and U14: 20 Players
U15 thru U18: 22 Players
Three Game Minimum in either a round-robin bracket or play-off format. Bracket sizes of 3, 4, 5, 6, 8, 10, & 12 will be formed where registratiojn permits. Play-off and Championship games assigned where necessary.
ALL GAMES WILL CONSIST OF TWO 25 MINUTE HALVES.
Team Trophy and Individual Awards will be presented to the 1st and 2nd Place teams in all age level competition brackets.
Registration Dates
Registration will begin April 15th and end on June 4th
Tournament Competition Dates (Two Day Event)
Saturday - June 16th 2018
Sunday - June 17th 2018
Registration Deadline Extended to June 4th, 2018
There will be no refunds issed for teams that drop after the registration deadline date.
Registration Fees
Team Registration Fee:
For Travel & Club Level:
Ages U8, 9 &10 @ $565.00
Ages U11 & 12 @ $585.00
Ages U13, 14 & 15 @ $610.00
Ages U16 & U18 @ $630.00
Recreation/CYO (Inhouse Level Teams):
7/8, 9/10 @ $450.00 + per player affiliation fee
11/12 @ 500.00 +per player affiliation fee
13/14 @ $550.00 + per player affiliation fee
Ages 8 through 14 ( Teams must register in the age level of their oldest player
There is an organization multiple team discount of $25.00 per team when registering five (5) or more teams at the same time on the same check.
REFEREE FEES ARE INCLUDED IN YOUR REGISTRATION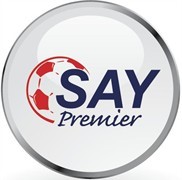 \